Schweizer Glühweinhütte
Since generations, Family Levy is running the business with this original German Christmas Market hut and produces special hot spiced wine from Swiss vineyards refined with selected spices.

You can walk inside and enjoy warm and cold drinks. From homemade hot spiced wine, up to cacao with lancing you can find several different hot drinks as well as alcoholic or non-alcoholic specialties on our list. We serve all hot drinks in special made X-Mas-Cups. One of our favorites is the hot apple wine - a specialty from a German region.

As needed, there is an option to put high-tables in front of the hut as well.



Technical details

Height: 4 meters
Width: 10 meters
Depth: 4 meters
Necessary utilities: electricity & water
Here you can find an extract of the beverages list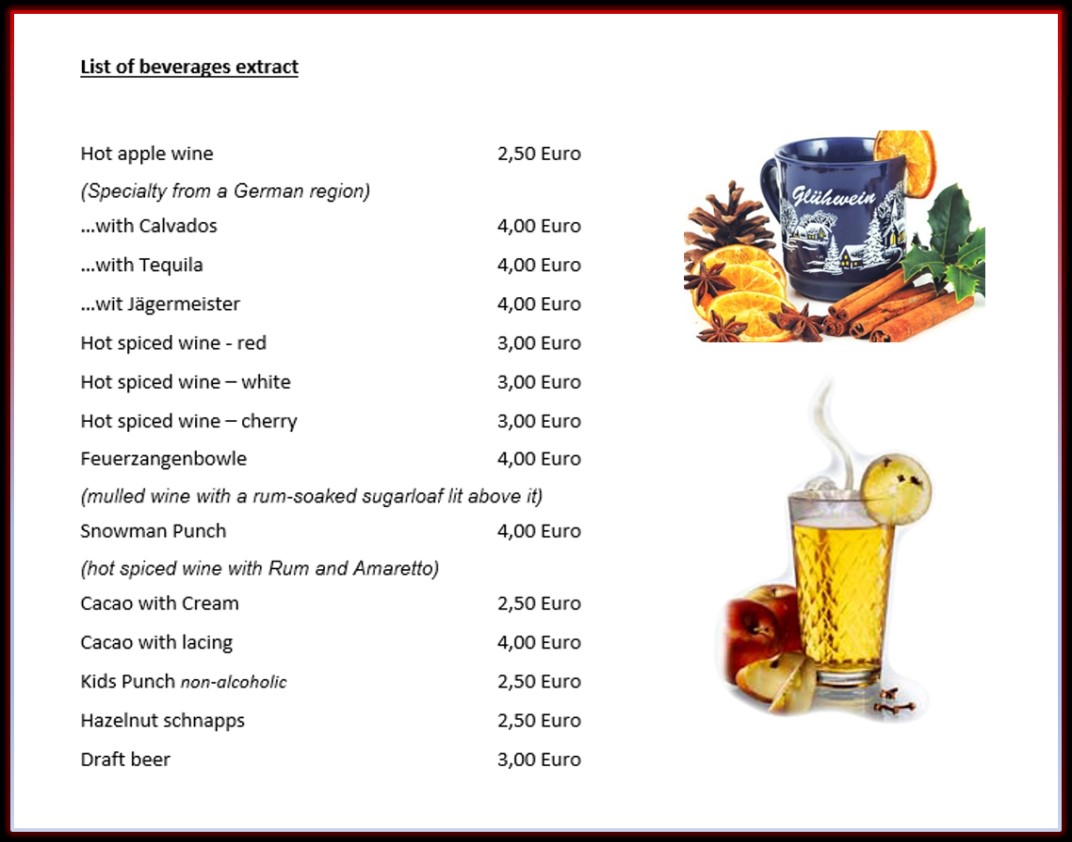 Contact us

Eurotombola GbR
Nadja Levy-Spindler & Ludwig Levy
Im Erlich 7
D - 63594 Hasselroth

Finanzamt Gelnhausen, Steuernummer 014 341 30815

Phone: +49 152 2770 7755
Fax: +49 6151 601 2932
Email: info@euro-tombola.de